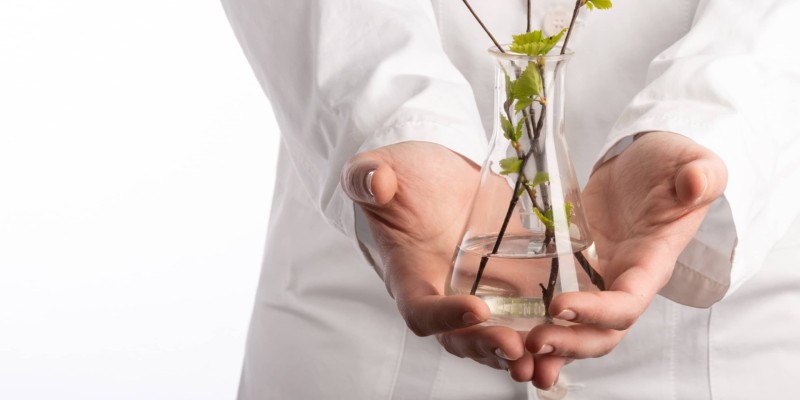 The perfect balance between Nature and Science.
This is the secret behind our formulation process.
We believe that exploring Nature means taking inspiration from what it offers, while understanding the workings of the human body and the mechanisms that can disrupt its balance.
In an ever-evolving world, certain principles will never change for us.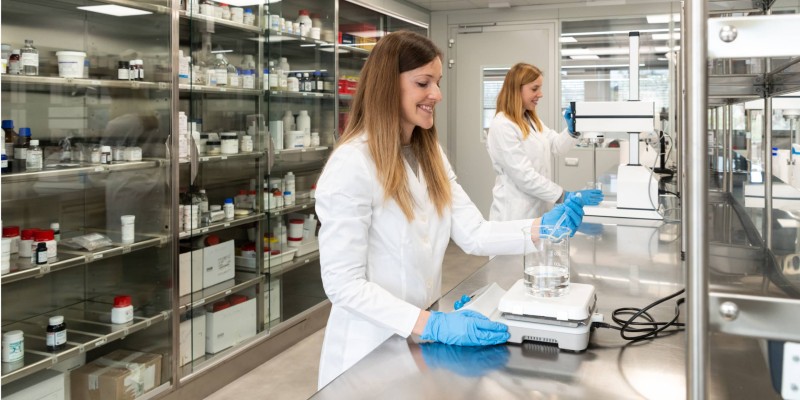 1
Safety and efficacy throughout.
When creating a new formula, we start with two principles which are key to innovative, safe, effective and sustainable products.
The safety of our ingredients
At Unifarco ingredients are considered "safe" only after we have checked their chemical and physical characteristics, their production process (plant extraction, synthesis, green-sustainable synthesis, biotechnology), quality and degree of purity.
The efficacy of our ingredients
Ingredients are considered effective if studies about them are available in literature. They are then verified by our in-house researchers in the advanced product development stage.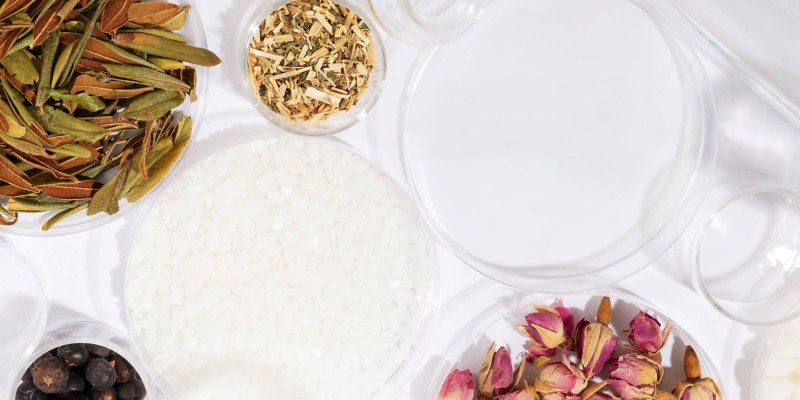 2
The best raw materials for perfect formulas.
Nothing is left to chance when developing our formulas.
Choosing the right ingredients is the first stage in a successful formula. To be able to do this, we attend the leading international congresses on cosmetics, dermatology, nutrition and food supplements and deal directly with the top manufacturers in the field.
This allows us to obtain exclusive raw materials and new ingredients, often in our own laboratories, and means we are always up-to-date with the latest scientific advances and market trends.
Careful sourcing of raw material suppliers
We select our raw material suppliers with great care according to their expertise and specialisation in the different categories of ingredients.
Partners, not producers
We look for manufacturers we can build solid and long-lasting partnerships with.
Continuous verification
We visit their production facilities to inspect their manufacturing processes.
Expertise in ingredients
We have more than xx ingredients in our raw material archives. We know everything there is about each of them and choose and dose them carefully for each individual formula.
Eco-design formulation
Our formulas are sustainable: we have developed a software package in-house which evaluates the environmental impact of each cosmetic ingredient, so we can choose the formula with the least environmental impact using science and conscience.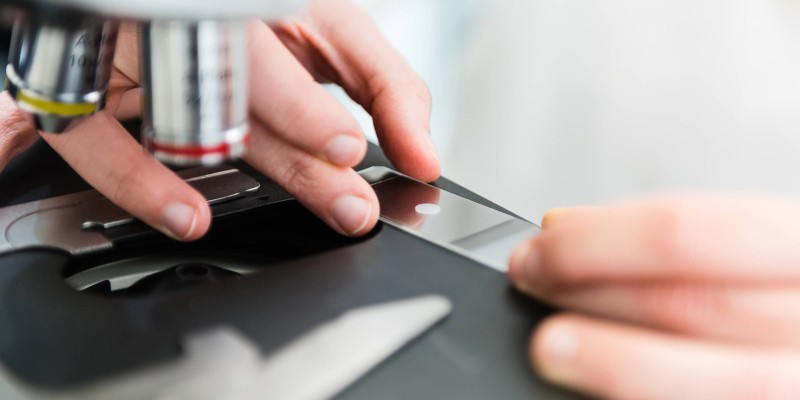 3
Customised formulas
After the best raw materials have been selected, we create the ideal conditions to optimise their potential.
We develop special formulas for each individual ingredient to maximise its characteristics, ensure its efficacy and help carry it to its site of action.
This is how we obtain customised formulas, where each and every element is dosed and balanced to obtain the most effective and pleasant product possible.
Cosmetics: the EOP Method
Emulsifiers, Oils and Polymers.
Thanks to the partnership with UNIRED we developed the EOP method. Emulsifiers, oils and polymers are the three main components of every formula. They are carefully selected and their dosage is determined for each individual product, so the active ingredients and the formula as a whole can be as effective as possible.
Choosing the right carrier is also crucial, to ensure the active ingredients have maximum effect on skin. To help us in this choice, we use cutting-edge technologies like the texture analyser, which uses predictive modelling techniques to simulate how a product will behave during and after application to the skin.
Food supplements: tailor made
Pharmaceutical form and active ingredients.
Choosing the right pharmaceutical form (capsules, tablets, powders and granules for oral solution) for a product depends mainly on the active ingredient, its characteristics and its bioavailability.
The role of the form is to deliver the active ingredients to the site of maximum absorption with their properties intact to maximise their effect: different active ingredients need different pharmaceutical forms.
Acidic pH-sensitive ingredients, for example, need to be protected while transiting the stomach to allow the active ingredient to reach the intestine intact. Conversely, acidic pH-resistant ingredients which need no protection can be combined with other excipients.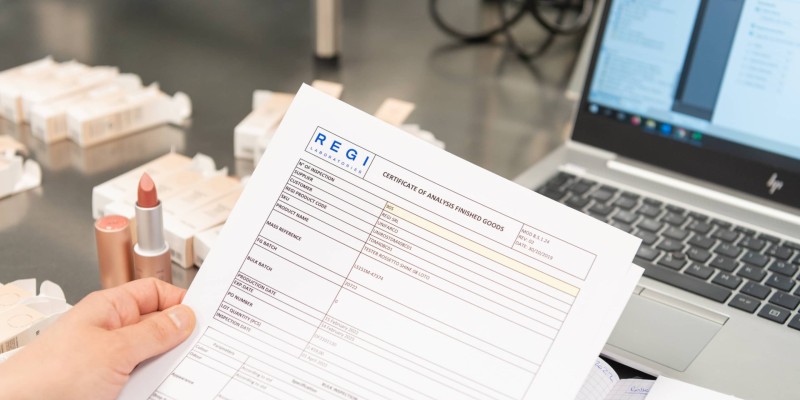 4
Safety and Testing
Every product undergoes a stringent validation process in order to maintain our high quality and safety standards.
And to ensure even greater tolerance and compatibility, we have chosen not to use certain ingredients in our formulas, even though they are permitted by law.
Cosmetics of the highest possible standards
Attention to detail and transparency in customer communications
Even our more commonly used ingredients are of the highest standard. We use very stable and safe vitamin C and retinol-like molecules with no side effects like Bakuchiol.
We are assisted by a safety assessor throughout the formulation process.
We perform thorough microbiological, stability and compatibility analyses on the packaging to ensure it is suitable for the product it will contain.
All our cosmetics are dermatologically tested by accredited laboratories.
We avoid misleading wording like cruelty free or not tested on animals. This wording is often used to enhance the perception of a product which is actually only following the law.
Products applied in the area around the eyes are ophthalmologically tested under medical supervision and, when requested, also on contact lens wearers.
We check the entire supply chain, from the raw materials to the finished product, to ensure heavy metals are completely absent or are present only in quantities below the potential risk threshold.
We comply with strict hygiene and good manufacturing practice (GMP) standards during production of our cosmetics to minimise contamination.
Optimised food supplements
Our food supplements use optimised formulas to ensure the ideal balance between efficacy and safety.
We select manufacturers with the highest quality standards and who share our values for large-scale production of our nutraceuticals.
We monitor the profile of each individual ingredient and end formula in our laboratories to ensure compliance with legal requirements and eliminate any trace of unwanted substances.
Whenever possible, we use allergen-free raw materials, so our products can be used by people with intolerances or allergies.
We avoid artificial sweeteners and only use flavourings to make the smell and taste of our food supplements as pleasant as possible.
We only use flavourings which have been positively evaluated by the European Food Safety Authority (EFSA).
5
Proven efficacy
Efficacy is assessed by consulting studies in literature and rigorously testing raw materials, including thorough and sophisticated in vitro and in vivo testing of the finished product.
This testing is outsourced to highly qualified certified laboratories.
Discover the certified laboratories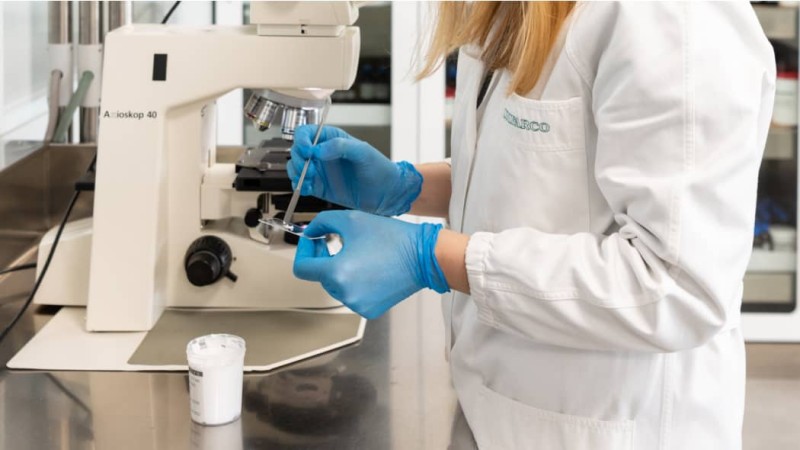 In vitro testing
In vitro testing of our cosmetics is carried out, for example, on 3D reconstructed human epidermis, choosing the most suitable cell lines for the test.
Reconstructed epidermis allows us to simulate skin mechanisms, understand how the ingredients behave and assess their efficacy.
When testing our nutraceuticals, we use target models, such as intestinal epithelial cells, to define the mechanisms of action and the effect of the bioactive compound under examination or the entire formula.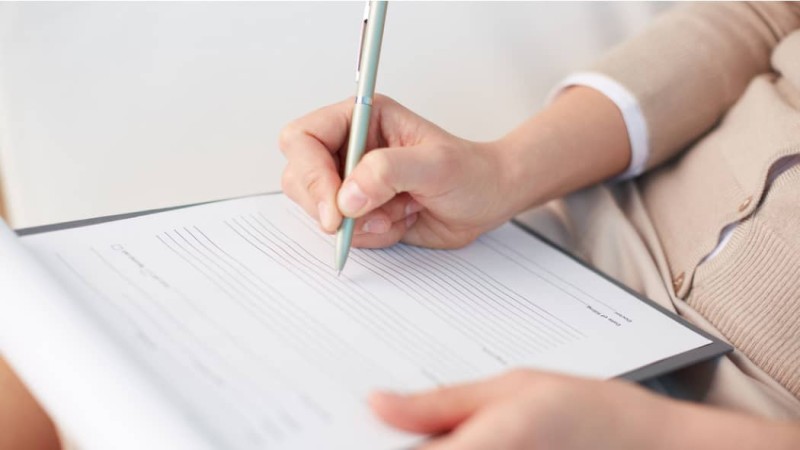 In vivo testing
These tests allow us to perform subjective, instrumental and clinical evaluations.
Subjective evaluations involve the senses and hedonistic and emotional reactions and are key to understanding the user experience.
Instrumental and clinical evaluations allow empirical validation of the positive effect of our products.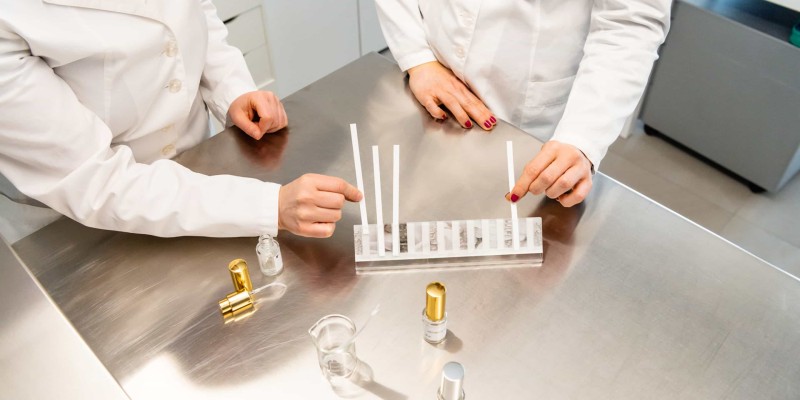 6
Experience counts, in all senses
We believe that the emotions and positive sensations a fragrance or a texture leave on the skin and in the mind complete the product use experience and help make the treatment more effective.
So we develop hundreds of prototypes and sensory evaluation tests on our cosmetic products to obtain the perfect formula and achieve the desired effect during and after use. Our food supplements are formulated to ensure correctly balanced nutrients but still be pleasant to take, thus ensuring greater patient compliance.