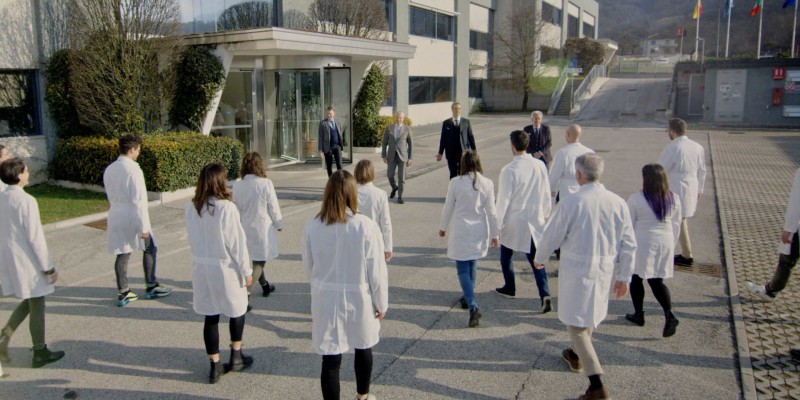 Pharmacists working with pharmacists
We love working with pharmacists.
They advise their customers on their health and act as a reference point for entire communities, not just individuals. We share this responsibility with them, supporting them and offering them opportunities for their continuing professional development.
We believe in the same ethical and professional values. And we share the same idea of pharmacy.​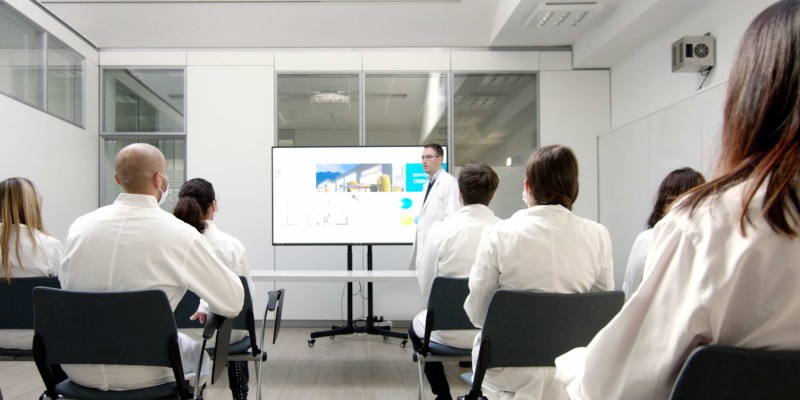 Training. The importance of learning
We believe that continuing education plays a key role in the relationship of knowledge and trust between pharmacists and their customers. Therefore, we invest around 4% of our turnover on training every year.
Meeting our pharmacists
Continuing professional development
Our educational staff meets approximately 30,000 pharmacists a year.
Lessons, demonstrations and technical and scientific refresher sessions are held in pharmacies, along with regional events, or online with webinars and conference calls.
Pharma Health Institute
The only one of its kind worldwide
To ensure consistently high educational standards, Unifarco created the Pharma Health Institute: a centre of excellence for pharmacists and the only one of its kind worldwide. 
The school offers a complete course in functional medicine for graduates who aspire to the highly qualified professional figure of the functional pharmacist.
Learn more
Mylab
Technical and scientific support always on hand
Our pharmacies can rely on a technical and scientific support team specialised in dermocosmetics and food supplements which is always on hand to provide them with advice and explanations about our products, more in-depth information and scientific literature for the public.
An international scientific network
That gives our partners the competitive edge
We work closely with doctors, specialists, the top universities and the most prestigious research centres to develop solutions that meet the health and wellbeing needs of our customers.
We also attend the leading international congresses, presenting several scientific posters every year.
Learn more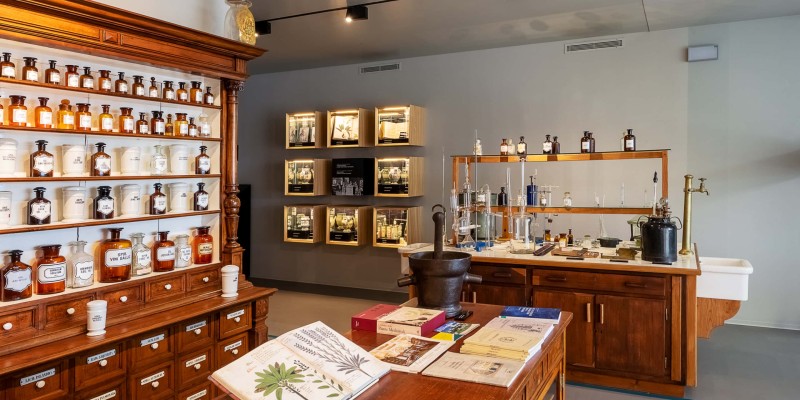 The world of the pharmacy is an art: the Unifarco Museum
At Unifarco, we actively contribute to the traditional pharmaceutical culture by taking part in congresses on the history of pharmacy and with our Museum and Library which contains a digital collection of all the historical documents the company owns.
From our website, visitors can go on a virtual tour of our Ancient Pharmacy, a reconstruction of a pharmacy at our headquarters. With its original furnishings and equipment from the late nineteenth century, it preserves, illustrates and teaches about the ancient art of the pharmacist.
Visit the Museum