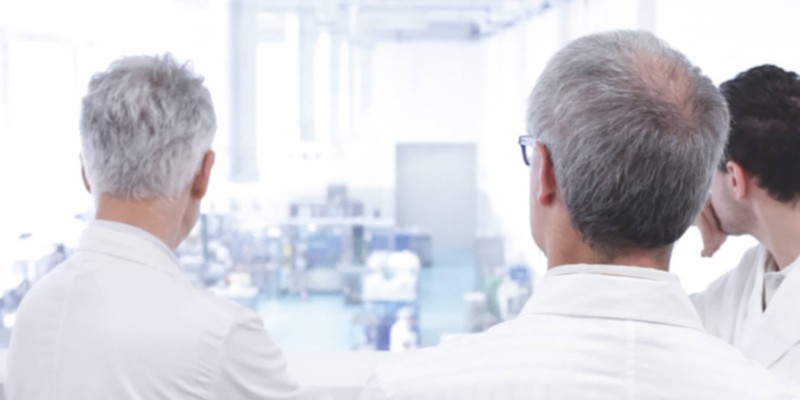 We never stopped looking forward
Our drivers are scientific research, sustainability and expertise to make every pharmacy a place where customers can feel safe, comfortable and valued.
Pharmacies are not just places where you can find quality products, they should help people to choose the best solution for their health and beauty needs. Because everyone's entitled to feel good and wellbeing should not be considered a privilege.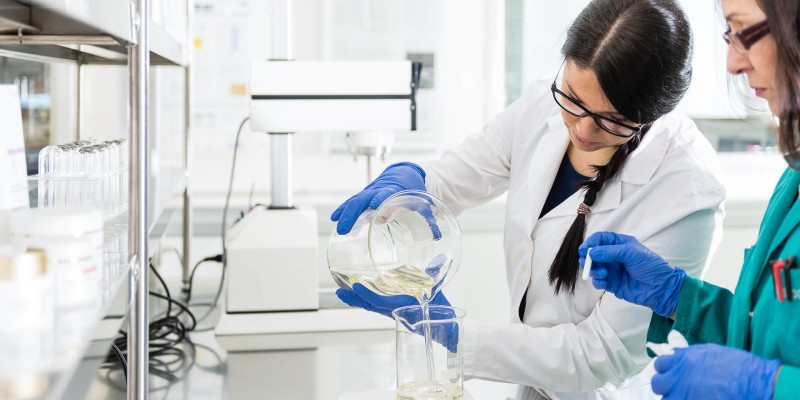 A controlled supply chain, from start to finish
We are a leading company in the development, production and distribution of cosmetics and nutraceutical products, medical devices and make-up to pharmacies.
Thanks to our unique business model based on supply chain integration, we guarantee maximum quality and flexibility in every stage of the production process,
from product design to delivery to the pharmacy.
Research
Unifarco relies on its own team of in-house experts and researchers, assisted and supported by external partnerships to develop innovative formulas and ensure state-of-the-art solutions.
Production
We produce our dermocosmetics and some of our food supplements in-house. We outsource our make-up and nutraceuticals to selected partners who use our formulas.
Labelling
The products in the Pharmacist Formulators line (dermocosmetics and food supplements) are personalised with the pharmacy-client's brand and label. The brand of the pharmacy and Unifarco together: a double guarantee for the people who buy these products.
Sales network
Unifarco works with a team of scientific advisors and agents in Italy and abroad who present the Unifarco philosophy and products to pharmacies.
Clients
Unifarco's clients are part of a selected network of pharmacies located in Italy and Europe which receive products and services through an exclusive agreement.
Logistics
Thanks to our efficient logistics department, we can ship even one item with its personalised label to a client in record time.
Services
As well as supplying products, Unifarco also organises personalised training courses for its pharmacy-clients in pharmaceutical and management subjects, either in person or online.
Pharmacies are at the centre of everything we do
Our company is founded and made up of pharmacists
We believe in the same values and share the same ideas: our pharmacists are involved in the development of our products, our educational programme and our corporate meetings. Together we define company strategies and build the future.
Our pharmacies are not just our clients, they are shareholders and members of our Advisory Board.
Specialised pharmacies
680 throughout Italy
This network of specialised pharmacies is found throughout Italy and provides professional advice and care for all the beauty, health and wellbeing needs of its customers.
Thanks to the opportunities they have to continue their professional education with advanced training courses and interface regularly with doctors and experts, our pharmacists are able to recommend the best course of action for their customers and give personalised wellbeing advice.
Learn more at https://www.farmaciespecializzate.it/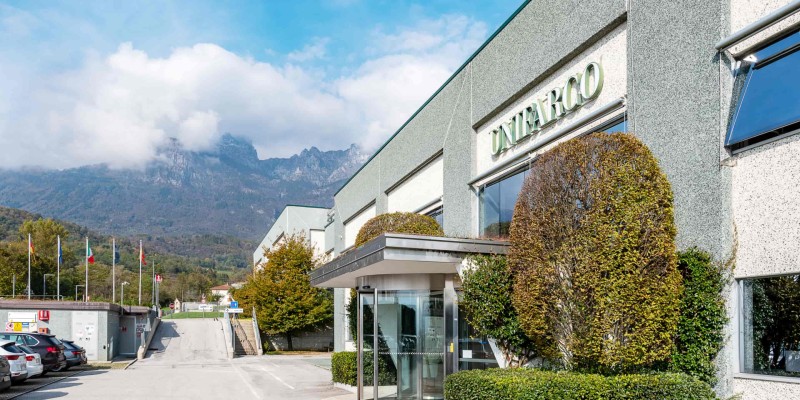 A concept of pharmacy without boundaries
We want to involve more and more pharmacies in our project. We have branches in Germany and Spain and sales networks in France, Belgium, Austria and Switzerland.
Over the past few years we have focused on international growth, expanding into new markets and consolidating existing markets.