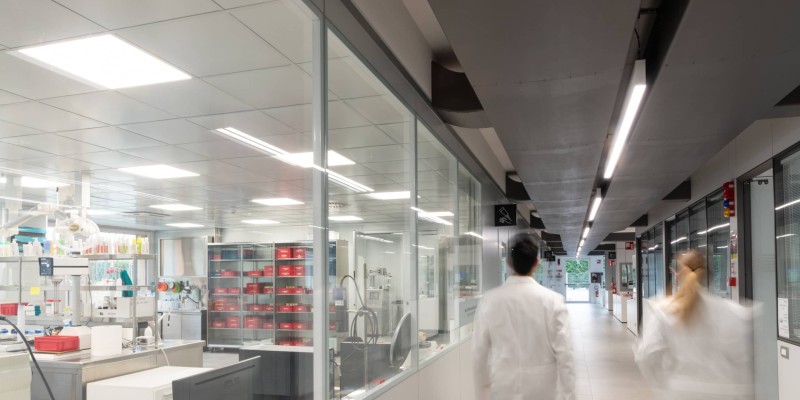 Our laboratories
All our products are formulated and developed in our 6 in-house laboratories, as well as thousands of prototypes a year.
We work with over 30 carefully selected external laboratories in Italy and abroad who help us create innovative cosmetic and nutraceutical formulas and perform all our testing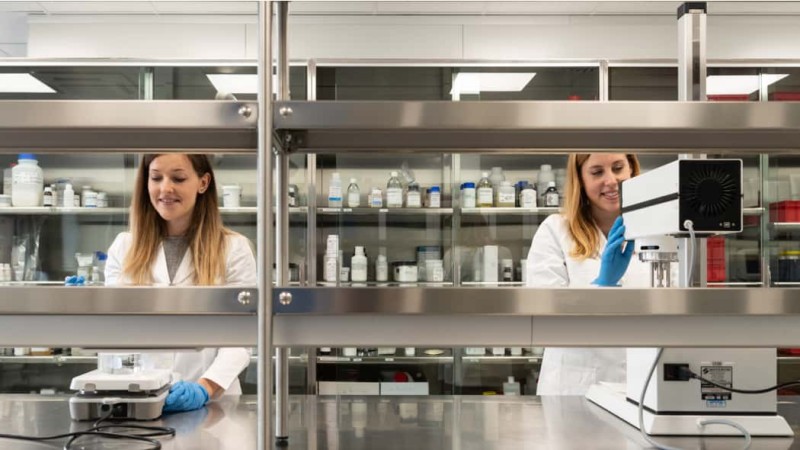 Basic Cosmetic Research Laboratory
The laboratory has a research team specialised in cosmetology which studies and assesses the raw materials that will be used in our products and develops new basic structures for our formulas.
The cosmetics industry is highly innovative and every year manufacturers produce hundreds of new raw materials: the laboratory has the important task of testing and evaluating them, assessing their performance and suitability for being used in new formulas. The laboratory also develops new basic structures for our formulas, building up a wealth of technical and strategic know-how which the Applied Research Laboratory can access any time, considerably reducing the time needed to develop new products.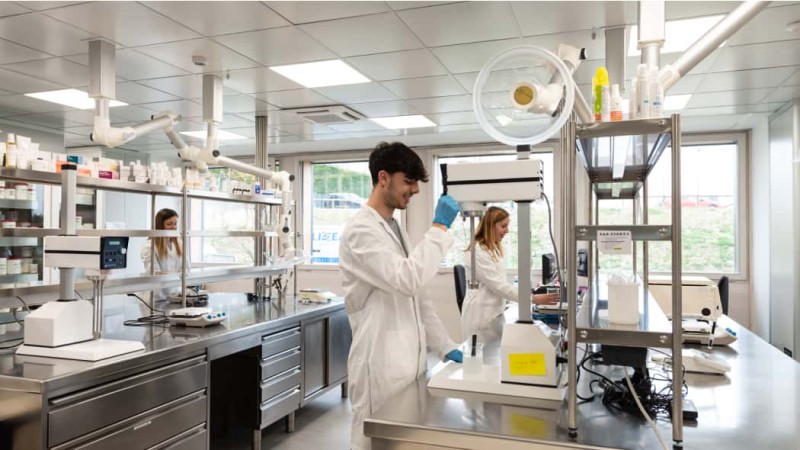 Applied Cosmetic Research Laboratory
The prototypes which pass this strict preliminary selection process go on to the next stage, where they undergo dermatological safety tests, challenge tests, patch tests, consumer tests and analyses carried out by external certified institutes. We also have a large samples case in the laboratory, containing all the raw materials we have tested and all the prototypes we have developed, allowing us to retrace all the stages in a product's life. Another important part of our research involves fragrances, a key aspect which can determine the success of a product from both a dermatological and emotional point of view.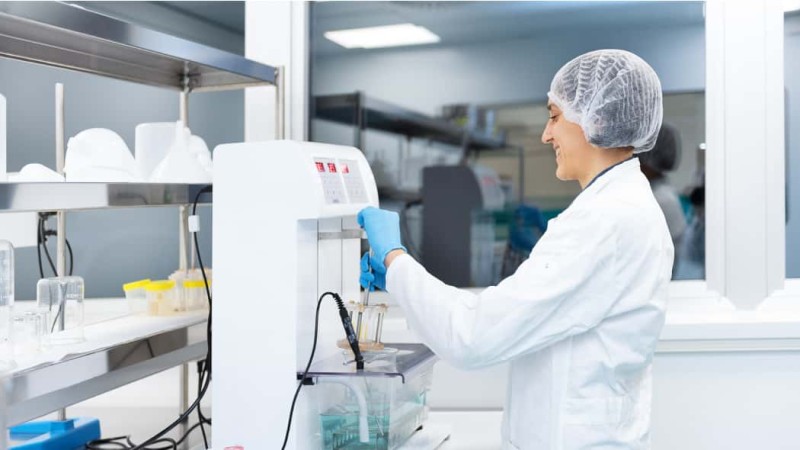 Nutraceutical Research and Development Laboratory
Our range of approximately 115 food supplements meets a wide variety of needs as regards pharmaceutical form and function. ​
The researchers in this laboratory study and choose the ingredients, determine the right balance for the formula and select and analyse the raw materials. A prototype is developed in-house and then production is scaled up. Lastly, our manufacturing partners take over, producing the food supplements and ensuring the quality standards we demand.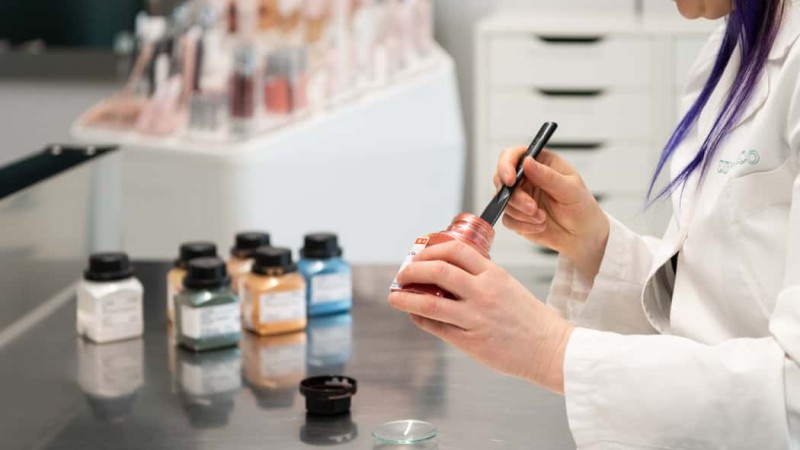 Make-up Laboratory
Our Dolomia make-up and skincare products - a complete range of products for the face, eyes, lips and hands - are developed here. They are chosen and created by our experienced in-house team in conjunction with the top Italian and European manufacturers which we choose after carefully checking their formulation know-how, manufacturing technologies and quality standards.
Plant Extracts Laboratory
The Plant Extracts Laboratory takes its inspiration from its natural Alpine surroundings, especially the Belluno Dolomites, where numerous native plant species grow.
Here they develop and produce:
liquid extracts for the cosmetics sector, obtained by unconventional green chemistry extraction techniques, namely processes which do not use solvents that can be toxic for man and the environment;
dry extracts for the nutraceutical sector with highly innovative features.

Its work also focuses on cultivating new local supply chains and supporting projects to repurpose waste material from companies in the farming, agri-food and forestry sectors. In 2015 it also established the Unifarco Medicinal Plant Garden, a small open-air laboratory with both demonstrative and productive purposes. A number of medicinal plants which we use in our products are grown in the garden, including lemon balm and calendula.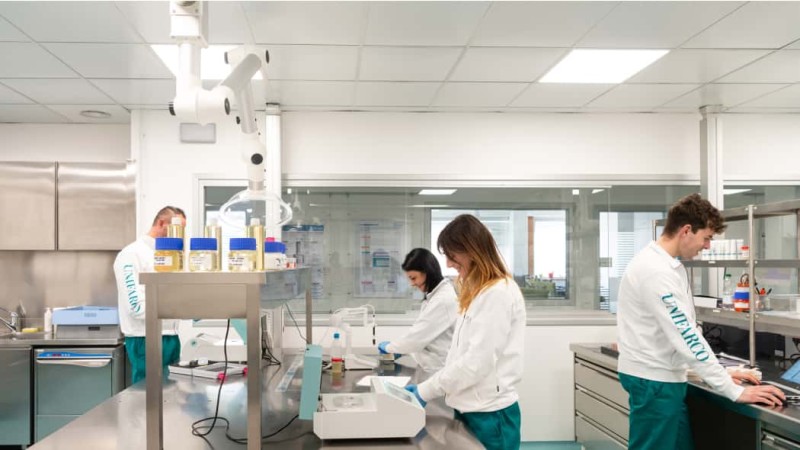 Technological Quality and Control Laboratory
This laboratory performs quality controls during the creation of the product and carries out more than 33,000 analyses a year on raw materials, semi-finished and finished products and packaging. A large part of its work involves conducting microbiological, chemical and physical analyses in each stage of a product's life, from the formula to the packaging.
Microbiological analyses are fundamental for the sector because they allow us to directly control the quality of water in a product. All cosmetics contain a certain percentage of water which can vary from 50% to 90%.
Our internal chemical and physical analyses, on the other hand, verify and evaluate product features such as viscosity, density and pH.